Description
Cold Shrink Self-fusion Tape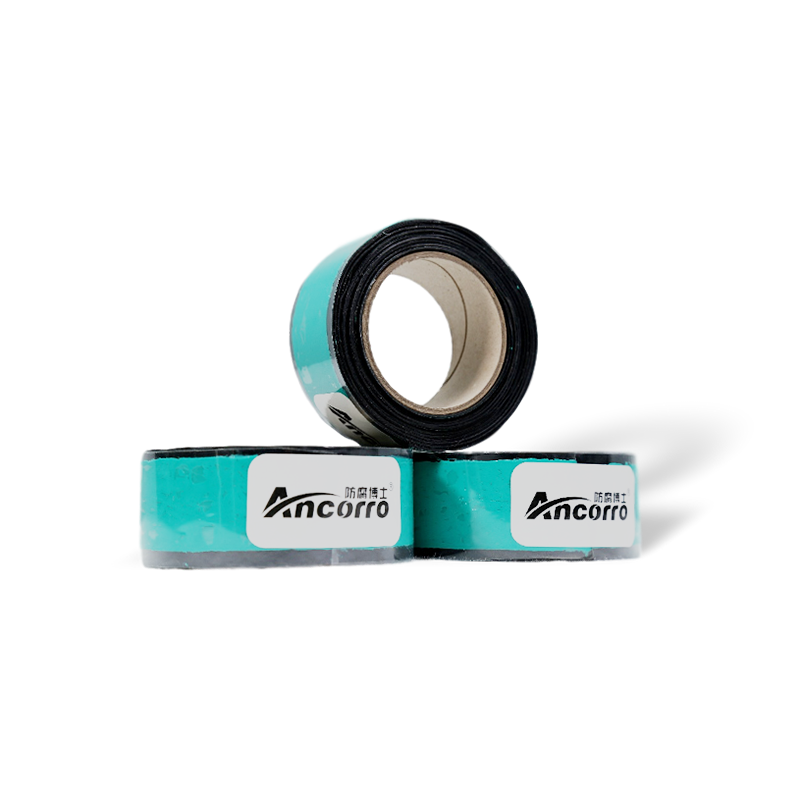 Overview:
It is used for the corrosion protection on small diameter pipes, elbows, steel-plastic converters, threaded connectors and through-wall pipes.
Features:
Seal-fusion.
Cold elasticity.
Seal-sealing.
Excellent weather fastness.
The tape is applied by cold wrapping. It is good to be used on shaped structures, converters. It is very easy to install.
Specifications:
Tape Thickness: ≥ 1.0 mm
Application Temperature: 10℃~40℃
Service Temperature: -35℃~70℃
Peel Strength (23℃, to steel): ≥5 N/cm
Volume Resistivity: ≥ 3×10¹³Ω.m²
Salt Mist Test (500h), Tape+ Polyurea: No Rust, No Peel, No Bubble
UV Resistance Test (600h), Tape+ Polyurea: Retention rate of breaking elongation 100%. Retention rate of tensile strength ≥85%.
High-lights:
A salt mist test of 500h is equivalent to ambient exposure of 20 years.
An UV resistance test of 600h is equivalent to ambient exposure of 25 years.
Applications: